News
What we're up to
All news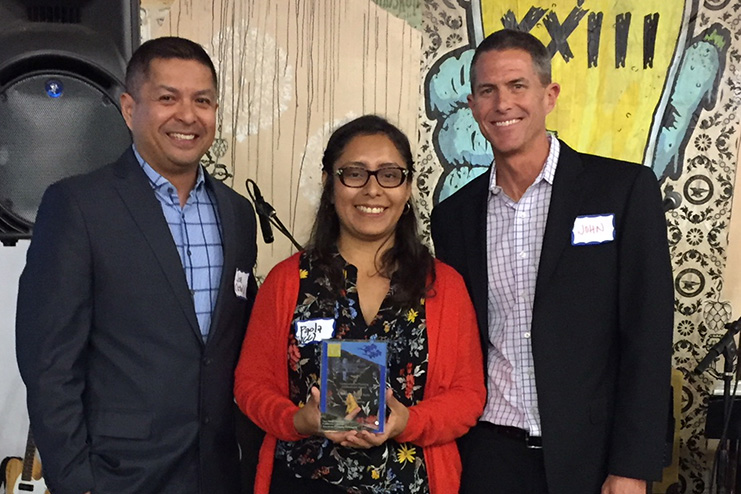 press
05 . 14 . 19
Five Projects Win 2019 Planning Awards
The San Diego and Central Coast Chapters of the American Planning Association (APA) recognized three projects for the outstanding planning work that KTUA provided in collaboration with public agencies. In addition the Southern California Association of Governments (SCAG) also recognized two projects with Sustainability Awards.
(Pictured at Top: John Conley from the City of Vista and Paola Ilescas from the Vista Community Clinic accepted the APA San Diego Achievement Award in Transportation Planning for the Vista Townsite Dr. Corridor Study. Joe Punsalan, pictured left, KTUA Associate Principal Transportation Planner, was also recognized).
Awards were Granted to the Following Projects
2019 APA Central Coast Award of Excellence: City of Goleta Bicycle and Pedestrian Master Plan
2019 APA Central Coast Merit Award: City of Paso Robles Bicycle and Pedestrian Master Plan
2019 APA San Diego Achievement Award, Transportation Planning: City of Vista Townsite Dr. Corridor Study
2019 SCAG Sustainability Award for Active, Healthy and Safe Communities: City of Central Santa Ana Complete Streets Plan
2019 SCAG Sustainability Award Honorable Mention, Efficient and Sustainable Land Use: City of Hemet Mobility Hub Conceptual Plan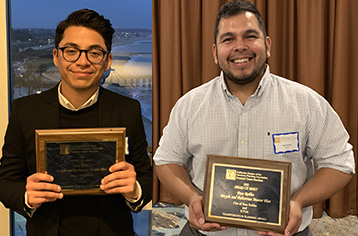 Well designed streets, parks, open spaces, public places and buildings facilitate human connectivity and improve people's mental, physical and social health. In our vision and our actions, KTUA collaborates with our community leaders, public agencies, private developers, allied professionals, neighbors and families to develop implementable plans that address social, physical, environmental and economic goals that shape healthy places. By building support for these plans and projects from the ground up, we provide opportunities for civic engagement and transformative ideas.
We are proud of our hard working and loyal staff that contributed their attention to detail and creativity to make the winning projects exempliary of these high honors.
See the SCAG Sustainability Awards video for the City of Santa Ana Project: