News
What we're up to
All news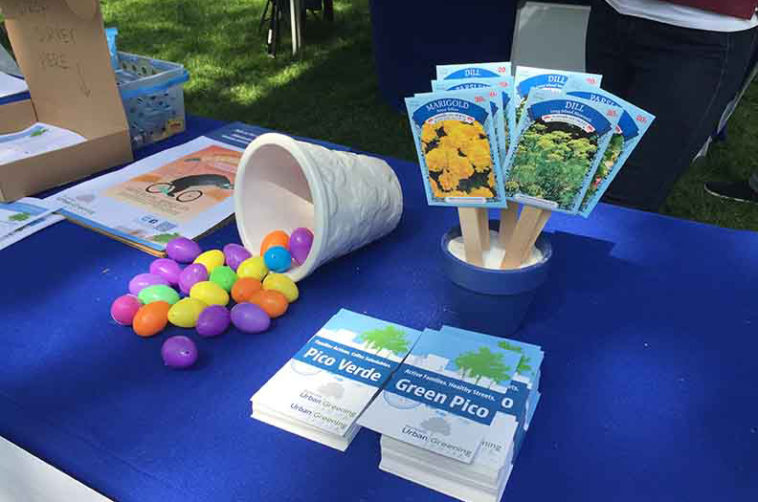 press
07 . 31 . 17
Pop Up Event Best Practices
As professional planners, engineers and elected officials, we're always trying to find ways to engage the public through workshops. While some topics will inherently draw large (sometimes angry) crowds for discussions such as increasing density or removing parking, many active transportation projects don't have that kind of following just yet.
For most of the city or region-wide active transportation projects I've worked on, people either don't know what they are about, don't walk, bike or use transit or just don't care. If it doesn't directly affect their daily lives, then it's not worth participating. It's even more difficult in disadvantaged communities to engage residents. Whether it's a language barrier, other cultural factors, no interest, or maybe even "planning fatigue," it's still very important to reach out as best you can. In fact, it's these disadvantaged communities that benefit the most from active transportation projects like protected bike lanes, enhanced street crossings, sidewalks and traffic calming. Let's face it, for many, it's their only mode of transportation.
How many times have we been to traditional workshops or open houses where there's a presentation, followed by break-outs to view maps and illustrations, then Q&A or collaboration with team members making their rounds? Sometimes it works great, sometimes it doesn't. The real battle is getting people there in the first place.
In the past few years, we've worked more and more in disadvantaged communities, and it's been a lot of fun. But the challenge of public engagement always looms. Does social media work here? How have workshops been conducted in the past? What's the turnout like? Who should we target? What do we need to do to get people to attend?
The most important question should be, "How do we reach the residents?"
It's fairly simple; go to where you know they'll be. Health fairs, Easter egg hunts, farmers markets, firework shows, music events, neighborhood block parties, etc. For corridor studies, pop a tent along the study area during peak times.
Depending on the project, venue and expected participation, cost and time will vary, but preparations can be much less involved than for a traditional workshop. Space, meaning your booth, is usually provided, your audience will be there, no presentations are needed, but a succinct project description spiel is always welcome. Displays can be simplified to quickly get the point across and other pertinent material can be readily available for when participants really get engaged.
The following are simple strategies to attract participants to your booth.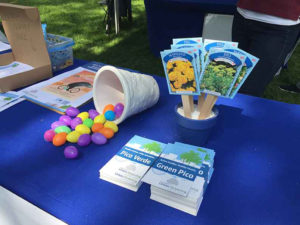 Provide freebies – Utilize project branded items such as bike bells, water bottles, recyclable shopping bags, cups, frisbees, snacks, etc. Many cities already have these promotional materials they wouldn't mind using for these events.
Provide quick services – For bike and pedestrian related projects, provide a bike pump to fill tires, bike tools, water, snacks, etc.
Attractive (and bright colored) informative graphics and branding – To separate yourself from the sometimes endless tents that line these events, provide bright colored infographics, banners and catchy themes. For example, instead of a banner stating, "City Bike and Pedestrian Master Plan, or City General Plan," try "We Need Your Input!," "Do You Like Biking or Walking in Your City?", "Make Walking and Biking Better In Your City,!" or "Make Walking and Biking Better For Your Kids."
Kid-friendly – As much as possible, make your booth kid-friendly. Provide treats, coloring materials, Legos, building blocks, board games, etc. You're likely to get more out of participants with kids if they know their children can be momentarily pre-occupied and enjoying themselves. Who doesn't like Legos?
Provide ways for participants to give input at and away from the booth –  Have postcards, flyers or business-size cards with project and survey information to take home if they don't have time at the event. Have surveys ready on-hand for those that want to participate, then give out a treat or freebie for filling it out. Incentives always work. 
Keep input brief and interactive –  Knowing that people are at these events to enjoy themselves, keep the input methods short and sweet. Those that are passionate about the project will get engaged and start discussions. Many are willing to provide input, especially if it takes less than a minute. Provide white boards, stickers, chalkboards, etc. that participants can just place a sticker, or quickly comment on. Reading other comments may even spark additional conversations and ideas.
Market the next workshop or event – Plan the events ahead of time so you can advertise the next event with "Save the Date" cards or posters they can photograph. QR Tags are another option.
Provide translation –  Know the community you're working in. Have all your materials in the languages needed and staff available for translation.
Provide a "Passport" if applicable to the event –  This is a great ways to "force" participants to attend your booth. These are cards that either get stamped or signed at the various booths and when completed, are entered in a raffle for prizes. Prizes can range from gift cards to bicycles. Some events include these passports to maximize sponsor exposure and to encourage civic engagement.
Tactical Urbanism –  Depending on the location and type of event, time frame, audience and available space, installing a demonstration is an effective tool to show facilities such as a cycle track, storm water retention basins and even pocket parks. Tactical urbanism is an emerging trend to demonstrate the scale and general design of uncommon urban design and transportation elements that may not exist in the community.
Most of all, smile and have fun! It's that simple.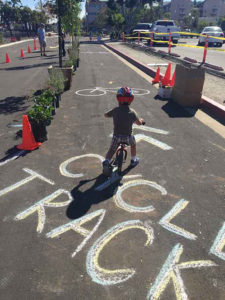 Civic engagement doesn't always have to be challenging. Be creative, know your audience and utilize all your resources. Many times, it's the most rewarding part of a project.