News
What we're up to
All news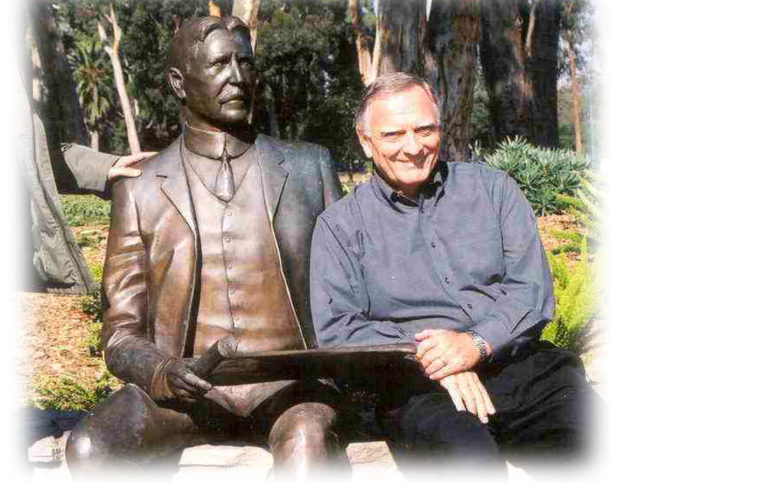 press
11 . 26 . 19
With Sad Hearts we Announce the Passing of one of our Founding Principals, Michael A. Theilacker
It is with the saddest of hearts that KTUA notes the passing of one of our founding principals, Michael A. Theilacker, on November 17, 2019. Michael freely shared his love, warmth and compassion with his wonderful family, his wide circle of friends, and his many professional colleagues. As a Fellow in the American Society of Landscape Architects, Michael set the bar high with his design aesthetic, care for his clients, longstanding friendship and collaboration with his business partners Frank Kawasaki and Don Ueno, and his mentorship for those of us fortunate to have the honor of working with him.
Michael's legacy lives on through his many outstanding projects that stand the test of time – Founder's Plaza in Balboa Park (pictured above), Mission Trails Regional Park Visitor and Interpretive Center, Mission Valley Library, Leo Carrillo Ranch Historic Park, Torrey Pines High School, G Street Mole, Gaslamp Quarter, Mission Bay Park Bonita Cove, Carmel Valley Community Park, The Salk Institute Expansion, Embarcadero Waterfront, Del Mar Country Club, Marriott Resort & Spa Coronado, Chula Vista Interpretive Center (now Living Coast Discovery Center), Chula Vista Civic Center (original), San Diego Chargers Training Facility, SeaWorld, as well as many campus projects at UC San Diego, San Diego State University, University of San Diego, and Point Loma Nazarene.

Michael's private residential clients would patiently wait months for him to lend his talents to their challenging sites with his beautiful hand rendered plans. As with many creative people, Michael's notes were often covered with doodles, usually an eye. And now we know that Michael's eyes are encouraging us to enjoy the beauty around us and surround ourselves with family and friends.
Today we are able to enjoy places created for us because of what Michael could and did offer through his passionate zeal in creativity. – Bernard Everling, KTUA Irrigation Design Manager
"I remember hundreds of wind up toys that he would bring out every time a child came into our office." – Cheri Blatner-Pifer, KTUA Senior Landscape Architect
In lieu of flowers, Michael's family suggests celebrating the kindness that Michael shared with you by sharing a donation with his alma mater (information below) or your favorite charity of choice.
I remember hundreds of wind up toys that he would bring out every time a child came into our office. – Cheri Blatner-Pifer, KTUA Senior Landscape Architect
View photo boards from his 2004 retirement party:
MAT-Board1
MAT-Board2
MAT-Board4
Friends and family who wish to make a donation in his memory can make a gift to Cal Poly's Landscape Architecture Department. Gifts can be made online at this secure giving link: Landscape Architecture Fund for Excellence. They can also add a note indicating "this gift is in memory of Michael Theilacker."
Alternatively, gifts can be made via check to "Cal Poly Foundation." In the memo line, write "LARCH Fund for Excellence in memory of Michael Theilacker." Checks can be mailed to:
Attn: Jessica Otten
College of Architecture and Environmental Design
Cal Poly
1 Grand Avenue, Bldg 5
San Luis Obispo, CA 93407-0280
04 . 03 . 23
03 . 08 . 23