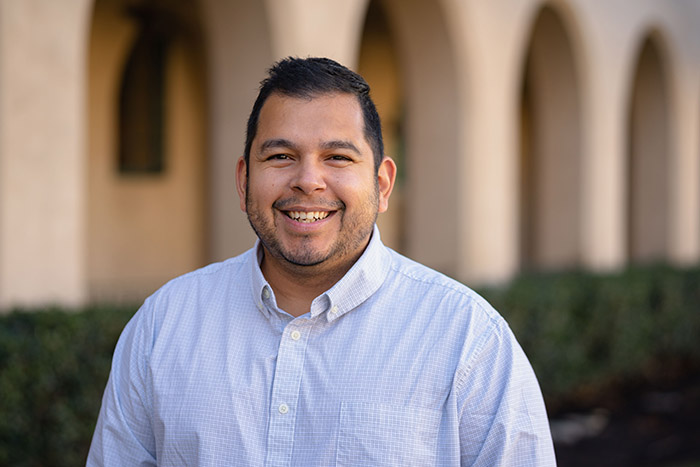 Jacob Leon
Jacob's dedication to meaningful planning and design motivates him daily. Having earned a Bachelor of Landscape Architecture and a Minor in Sustainable Environments, he always emphasizes planning and design concepts that equally address cultural, health, and environmental topics. His 10+ years at KTUA have allowed him to learn, grow, and lead project teams under the umbrella of active transportation, complete streets, parks, trails, and recreation.
As a Senior Associate, he manages projects located all throughout the state of California in urban, suburban, and rural areas. He always prioritizes understanding the unique characteristics of each community so that the end product is a genuine reflection of their needs. As a member of the LGBTQ+ community and a proud son of Mexican immigrants, he understands that being humble, sympathetic, and empathetic to the diverse needs of people is of utmost importance for the type of work we do as planners and designers. Jacob proudly oversees and advises on most aspects of community engagement at KTUA.
Over the last 10 years, Jacob has both led and contributed to a large portfolio of award-winning projects. He strives everyday to positively contribute to the communities he's involved in. He serves on the Board of Directors and as a mentor for the San Diego ACE Mentor Chapter as well as the Geotech Academy Board for San Diego High School. In his free time, he plays competitive volleyball, explores coffee shops, and looks for new outdoor adventures throughout California.
Industry experience
10 Years
Education
B. Landscape Architecture, Cal Poly, San Luis Obispo, 2013 Minor of Sustainable Environments
REGISTRATION
2014 LEED Green Associate
Contact
619 294-4477 x131